Welcome to Hughes Trade
Providing electrical products to benefit your business, we have everything you need at affordable, trade prices. From specialist equipment to domestic appliances, there's a wide range of brands to choose from as well as invaluable business services including capital-free rental, business development visits, flexible deliveries and high-quality installations. With decades of experience in the trade industry, we have heaps of knowledge to share.
Our customers are diverse; from sole traders and huge national brands to organisations in the public sector and wholesale exporters (inside and outside the EU), no business is too big or too small! As specialists in our field, we also provide and install products into new builds, student accommodations, refurbs and huge one-off events including the Commonwealth and Olympic Games.

Relationship Management
Caring about your success, our business product advisors are based in branches across the UK and serve over 8500 active business account customers with the best products for their needs. In addition to this, our national account department is ideally placed to skilfully assist large organisations with one-offs and contracts. With this in mind, we can arrange for a business development advisor to contact you as you require. It is not only our intention to win customers and contracts - but to keep them.
Online Ordering
Log in to get the most from your trade account; while all of our online visitors can view products and specifications, customers require a unique login to view prices and place orders. Once logged in, items can be reserved for collection or delivered to existing addresses on a customers' account. Larger contract customers can also integrate fully with our systems to ensure solid and hassle-free transactions.

We offer three levels of access:
Full - customers can order and have full access to historical purchase information
Restricted - where customers can log on and order only
View - where customers can log on and select products to save in the basket.
Product Suitability – Domestic or Commercial?
There is a big price difference between domestic and commercial products. Some businesses take the view that they would rather buy three or four domestic products for the same price as a one commercial product - regularly replacing them on malfunction. Commercial products are designed and manufactured to work hard and long; think refrigerators with the power to keep correct temperatures despite repeatedly opening it, big capacity ice makers, oversized cookers and super-quick dishwashers.

If you're not sure that you need domestic or commercial appliances, our advisors can discuss the options with you. Whether you need refrigeration, catering, vacuuming or heavy-duty laundry, we are registered dealers for many of the famous, hardworking brands. We even have a sister company, WashCo, who can provide commercial equipment and aftercare to operators of on-premise laundry services and launderettes. You can get in touch with them by clicking here.
Huge Stocks, Wide Ranges
& Great Value
As one of the UK's largest and most respected electrical retailers, we have huge ranges which have been selected by some of the most experienced buyers in the business to offer top value to our customers - considering longevity, end-customer perception, quality, features and past experiences of manufacturer response.
The strongest supplier relationships help ensure rock-solid supply lines, an unfair share of well-priced opportunities and great deals to spoil our customers. Most of our stocks are held centrally with regional depots holding the most popular models for speedy delivery times.
Business Rental Options
By renting electrical products, a business ensures modern, quality equipment that is of a suitable specification for the job at hand without the initial cost. Our Business Rental options are available across the UK. Visit our Business Rental page for more information.


Business Sectors
Keeping you happy, our team have extensive knowledge and experience in a range of business sectors.
In fact, all of our staff are given a high level of training in both the products we sell and customer care to make sure that you receive the highest possible level of service tailored to you.

Delivery & Fulfilment
Keeping your orders safe and secure, our Thetford Hub handles thousands of parcels every week while our very own fleet of over 200 commercial vehicles takes the bulk of our jobs with multiple carriers taking the balance. Selected for their suitability, all of them are integrated into our computer systems to give us top quality stock control and follow-up. Making our delivery process as efficient as possible, we also have our own packaging recycling plant that responsibly deals and trades thousands of tonnes of used packaging for onward use.


Company Health & Resources
With a healthy balance sheet, and owning many of the properties we trade from, the company is well-resourced and well-prepared for orders of any type. Large contracts often require team members from all parts of the company to work to a common goal. As the business department of one of the largest and most successful retailers in the country your orders are in safe hands.
Reasons to shop with us
Open your account with
Hughes Trade
for exclusive prices
We recycle responsibly and refurb products to be more
eco friendly.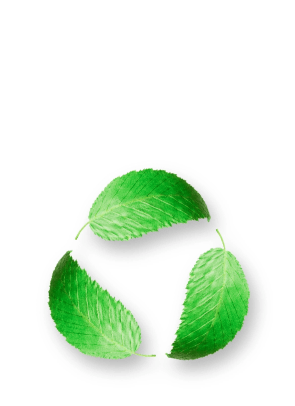 Free repairs & low monthly outlay with 
Business Rental
Free Delivery
on all orders over £450+VAT
Bulk discounts 
special trade offers & contract pricing