Delivery Options
Say goodbye to annoying wait times and know that your order is safely on its way to you. With a wide range of appliances that can make a big difference to your business, we make every order a priority. Whether it's via our own Hughes' vans or one of our trusted couriers, you can enjoy a smooth shopping experience with added installation and disposal services also available. Find out everything you need to know about your upcoming delivery below.
Delivery Costs and Courier Options
Get everything you need to make your business a success and receive your items as quickly as possible with our delivery services across the mainland UK. Although the cost of standard delivery varies, orders over £450+VAT are offered with FREE drop-off delivery. What's more, you choose the delivery date that suits your needs. Please be aware that some exclusions apply (as stated below).
A
ll deliveries are made to your registered business address or alternate company locations that are supplied to us. By default, delivery direct to the buyer's customer (drop shipping) is not included within our standard delivery service and we reserve the right to decline such deliveries, or charge additional shipping and administration charges, as appropriate.
As well as our own internal delivery vans, we use Amazon, Arrow XL, DPD, and APC (also known as Team C) courier services. Some items are also delivered directly from the manufacturer and their chosen courier. These partners will contact you the evening before/morning of your chosen delivery date to advise of a delivery window via text and/or email if provided (A.M / P.M; 3-hour slot or, for some smaller parcels, a 1-hour slot.)
Our typical delivery charges and times are set out below:


Small Items - £6.50+VAT
Delivery Time: Next Day | Cut Off Time: 4pm

Medium Items & Selected High Value Items (e.g. Sonos and Laptops) - £7.50+VAT
Delivery Time: Next Day | Cut Off Time: 4pm

Large TVs (43"+ under 30kgs) - £9+VAT
Delivery Time: Next Day | Cut Off Time: 4pm

Largest TVs (50"+ over 30kgs) - £10+VAT
Delivery Time: 2 – 3 Days | Cut Off Time: 5pm

White Goods Delivery - £20+VAT
Delivery Time: 2 – 3 Days | Cut Off Time: 5pm
White Goods Delivery & Install (Wet Install Only) - £30+VAT
Delivery Time: 2 – 3 Days | Cut Off Time: 5pm
White Goods Delivery & Removal - £35+VAT
Delivery Time: 2 – 3 Days | Cut Off Time: 5pm

White Goods Delivery Install & Removal (Wet Goods Only) - £45+VAT
Delivery Time: 2 – 3 Days | Cut Off Time: 5pm

Pallet service - POA
Delivery Time: 2 – 3 Days | Cut Off Time: 48 Hours
American Style (including Side by Side) Fridge Freezers - £50+VAT
Delivery Time: 2 – 5 Days | Cut Off Time: 5pm
*Delivery time scales are based on the item(s) being in stock at our despatch locations with a suitable capacity available. Delivery time scales for the Scottish Highlands may be longer. These scales are based on working days, Monday to Friday, although Saturday deliveries may be available. Deliveries of commercial and large catering items will typically be direct from manufacturers; charges for carriage of such items are quoted on the point of order and outside the standard charges for our normal delivery services.
How to track your delivery
Enhanced Delivery Options
We also offer additional delivery services, including:
Express – next day available on many goods if ordered by 12 noon.
Weekend delivery – the convenience of a delivery on Saturday or Sunday.
These options, if available, will be shown during checkout and may incur additional fees - as detailed below.
Saturday Delivery
The standard additional charges (in addition to any normal delivery charges) for a Saturday delivery are as follows:

DPD - £7.50+VAT
APC - £10.00+VAT
Arrow - £15.00+VAT
Sunday Delivery
The standard additional charges (in addition to any normal delivery charges) for a Sunday delivery are as follows:

Delivery-Based Services, Such As Appliance Installation & Disposal
Doing the hard work for you, we are pleased to offer an installation & disposal service for our freestanding domestic kitchen appliances (fridges, freezers, washing machines etc) at an additional fee. You can add this to your order on the basket page, by contacting your local branch or by ringing us on 0345 877 8989.
Before we arrive, please make sure that the old appliance is disconnected and in a fit state to be taken away. For example, a refrigeration appliance would need to be unplugged, free of water & fully defrosted. Similarly, a washing machine would need to be disconnected from all connections and ready for us to dispose of the item.

Keeping your staff and customers' safety in mind, Gas and dual fuel cookers should be disconnected by a Gas Safe Register-approved engineer. If it is not ready to be taken away, we may not be able to remove your old appliance on the day.

If you think there may be a problem with connecting or disconnecting any appliances, either before or after delivery, please contact us as soon as possible to avoid any inconvenience and costs. If installation is selected for any domestic appliances, this covers connection to adjacent services reachable with the supplied leads/pipes and will not include any hard wiring. This may not be possible if the taps/pipes have seized up.

Refusing Delivery
It is your responsibility to check your order at the point of delivery for shortages or obvious damage and to make note of this on the carrier's consignment paperwork when you sign for them.
If you are unhappy to accept the goods for any reason, please refuse the delivery and either contact your local branch or call us on 0345 877 8989 as soon as possible.
You must report any shortages or damage within 48hrs of taking delivery. Unfortunately, if this is not done, we will be unable to help.

Fraud Prevention & Security
Please note that we reserve the right not to deliver an order if we believe the address is not secure, for example to a communal postal address, PO Box or freight forwarding address. Don't worry though, if this affects an order you place, we'll notify you as soon as possible. We also have additional procedures to ensure that our customers are protected from online fraud.
Because of these, you may be contacted before your delivery date so that the checks can be fully carried out. We may place orders temporarily on hold if we are not able to reach you, so please ensure suitable telephone number(s) are provided as we would not contact you via email in this instance.
Faulty Items
White Goods
For kitchen appliances (white goods) warranty is handled by the manufacturer or the manufacturers nominated repair agent most local to you. The customer using the product is advised to contact the service number shown in the warranty documents supplied with the machine to make arrangements for a service call.
Brown Goods
For TVs and associated products (brown goods) please contact our sales department who will talk through the problems you are experiencing to ascertain whether the product has a fault or if there is another reason for its behaviour. If the item needs changeover or repair it will need to be returned to us and we will do the rest.
Deliveries for in-store purchases ( Local Deliveries )
We offer several different home installation and set-up services for local Hughes customers so that you can tailor the package to exactly what you need. Providing different levels of set-up to ensure that your new product is safely and correctly installed, we carry out these services in your home at the time your product is delivered for a stress-free experience. This means that you can fully use your product as soon as we leave.

Forget about the worries of installation and leave the set up to us so that you can spend more time enjoying all of the amazing technology we have available. No job is too big or small! While we have always been proud of our local roots, offering our support to businesses in the nearby community, we have also carried out installations for professional footballers, local businesses and national hotel chains. We have even completed extensive trade installations at the Commonwealth and London Olympic Games.

✓ Our delivery team will deliver to a room of your choice.
✓ Carefully unpack your item and remove the packaging.
✓ Professionally install your item (including reversing refrigeration doors).
✓ We also offer a full Smart Home service.
Reasons to shop with us
Open your account with
Hughes Trade
for exclusive prices
We recycle responsibly and refurb products to be more
eco friendly.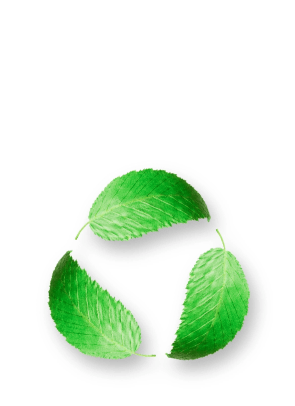 Free repairs & low monthly outlay with 
Business Rental
Free Delivery
on all orders over £450+VAT
Bulk discounts 
special trade offers & contract pricing