Returning your order couldn't be simpler
with our handy returns process
All returns to Hughes Trade should be authorised by your local trade branch before being returned. Unauthorised returns may be declined and returned to you at your cost.
Hughes Trade operates a fair play policy when considering returns and ask our customers to be aware of the following guidelines, which are considered reasonable:
Acceptance of the return must be confirmed in writing by the branch and must state the original invoice number.
We reserve the right to charge a restocking fee on all orders returned of up to 25%
Special orders cannot be cancelled or returned under normal circumstances
The goods must be returned in the original box and internal packaging and not have been used, installed, or downloaded. A deduction can be made if the value of the goods has been reduced as a result of you handling the goods more than was necessary. The extent to which you can handle the goods is the same as it would be if you were assessing them in a shop. There are some exemptions to our returns policy, if you have broken the seal on health or hygiene products you will not be able to return even if within 14 days, including but not limited to headphones/shavers/toothbrushes.
Any goods supplied must then be returned at your own expense, within 14 days of being authorised by your local trade branch and returned to either your local branch or to: Hughes Inspections Department, Unit 22, Fison Way, Thetford, IP24 1HJ.
We are able to arrange an insured collection if requested. Please note - costs vary according to the size and weight of the item. An indication of costs are listed below, however please contact us for exact charges:
DVD / Blu-Ray / Hi-Fi / Home Cinema Equipment - £5+VAT
Televisions up to 32" - £5+VAT • Televisions over 32" - £10+VAT
Laptops & Tablets - £5+VAT
Small Audio / Headphones / Other Accessories - £5+VAT
Small Kitchen Appliances & Vacuum Cleaners - £5-£10+VAT
Large Kitchen Appliances (Laundry / Refrigeration / Cookers) - £50+VAT
Side by Side Fridge Freezers - £80+VAT
Providing the goods are returned complete with all accessories (including any free gifts supplied) you will receive a full refund or credit. We are unable to accept back unwanted gifts or non-faulty items unless authorised by your local trade branch. If items are returned missing original factory packed accessories you will be charged for their replacement. The following prices are for guidance only, actual prices vary between manufacturers:
Remote Control - £20-£50+VAT

Instruction Book - £5-£10+VAT

Leads - £5-£20+VAT

SD Card, Memory Stick etc - £5-£100+VAT

Mains Adaptor / Charger - £10-£30+VAT

Rechargeable Battery - £20-£50+VAT

TV Stand - £25-£200+VAT

Side by Side Fridge Freezers - £80+VAT
If your item is faulty please see the 'Service and Repairs' section below.
Service and Repairs
Whilst we hope that everything we sell give years of use, we know that sometimes things go wrong and that's where our outstanding repair service comes in.
Please note that items are covered by the standard manufacturer warranty which only covers the item for its intended use. This means that domestic items are only covered for domestic use and are not covered if used commercially.

Our Service Team
Hughes has four dedicated service centres, based in Norwich, Lowestoft, Ipswich and Thetford. We employ more than 200 staff across the service centres; each service centre has a team of mobile engineers whose aim is to fix problems, first time, every time, at your location. There are also workshop-based engineers within each centre who repair more complex problems on behalf of a wide range of manufacturers and the general public.
Each one of our service centres also has a dedicated and professional delivery team, ready to deliver and install any of the wide range of products that we sell or rent. Every site has specialist installers including aerial, satellite, built-in appliances and TV wall mounts. We are also proud to provide our sister business, Smart Home, with dedicated installers. Our Smart Home team will visit you in your home and work with you to ensure you are getting the very best from your home technology. Our team regularly install amazing in-home solutions, including multi-room TV and audio-visual solutions.
You may have found that some retailers often have little or no service support in place. We pride ourselves on always attempting to resolve any problem quickly and efficiently.
If you have a faulty item
The guarantee is often covered by the manufacture and for the most efficient service it is best to contact them directly. The contact information should be in the manual you have received for the product or found online, if you cannot find the information please do not hesitate to contact us and we can advise you. The manufacture will often need proof of purchase and the serial number from the item – this is often found on a sticker on the product.
Hughes are authorised repair agents for a number of manufacturers. If we arrange to collect an item for repair it is your responsibility to ensure your item is packaged securely with enough packaging to protect your goods during transit. Please ensure your return is securely boxed and sealed wherever possible.
Please be aware that we cannot accept any returns that are not sufficiently packaged. Furthermore, we will not be liable for any damage caused in transit due to insufficient packaging, and, should this occur, the item will be returned back to the customer unrepaired.
Returning a faulty product
If your item has a confirmed fault within 30 days of delivery, you will be able to return this as an exchange or for a full refund.
If a fault is found with your item after 30 days of being delivered (but within 6 months) we will repair or replace the item as requested (unless one option is disproportionate). If we are unable to repair or replace the item, a partial refund will be offered if you choose to keep the product or it can be returned for a full refund.
With faults found after 6 months that you can prove were present when delivered, Hughes will use the same guidelines in point 2 for processing your repair or replacement.
Your statutory rights are not affected.
Reasons to shop with us
Open your account with
Hughes Trade
for exclusive prices
We recycle responsibly and refurb products to be more
eco friendly.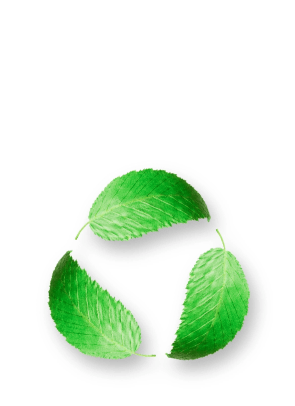 Free repairs & low monthly outlay with 
Business Rental
Free Delivery
on all orders over £450+VAT
Bulk discounts 
special trade offers & contract pricing