Frequently Asked Questions
Want to know more about our trade products and services? From creating an account to pricing information, find answers to all of our commonly asked questions below! If you can't find what you need, feel free to contact us on 0345 877 8989 or email the team at sales@hughestrade.co.uk. Alternatively, your local branch is always on hand to help – their details can be found here.
You do require to open an account with us before we can give you a login to our website to view prices and place orders. You will also not be able to place orders with any of our branches until you have opened an account.
To open an account you must be a genuine trader or business. You will need to complete our account application form, which you can do online
here
.
We offer two types of accounts, a cash account or a credit account. Cash accounts are accounts that require you to pay for your orders upfront. Credit accounts are subject to status and checks and allow you to order item(s) that are invoiced to you for payment as per our terms and conditions, which you can see
here
.
We do not show all prices in the public domain as we are a Business 2 Business seller and you need to have an account with us and a web login created. See our prices page for more details by clicking
here
.
Example Question and AnswerPlease check that you have entered both your email address and login details correctly. You can reset the password by selecting "Forgotten Password" on the login page and entering your email address. A link will then be sent to change your password, check it doesn't drop in your spam folder.
If none of this works then please use the live chat service to chat with us, or leave a message, or call your local branch so we can make some checks. To find your local branch click
here
.
Hughes Trade has many ways you can place your orders once you have an account with us. You can login on this website and place your orders online, you can call your local branch and place your orders over the phone. You can also email and fax your orders over to your local branch. To find your local branch click
here
.
If you need to cancel an order then you need to call your local branch immediately. Please note there may be a cancelation charge depending on the ordered items and order status. Terms and Conditions apply.
Our products are supplied with the standard manufactures warranty on brand new appliances. The length of warranty depends on the manufacture and product. Items are only covered when used in the environment they were designed for, so domestic items are only covered when used in a domestic scenario. If the product is to be used in a heavy duty or commercial scenario then the domestic warranty would be void as the product would be unsuitable. You would require a commercial appliance which would be covered.

Clearance items can vary so check with the sales team before completing any purchase or a clearance item.

If you are not sure then speak to a Hughes Trade advisor before completing your order.
We keep millions of pounds of winning models in stock and we'd love to say yes to everything but in reality sometimes the manufacturers do run out of the best of the best. Our buyers are amongst the best in the business and they ensure we try to have a couple of options, just in case.
Yes of course, you can collect from any of our locations using the Click & Collect feature with online orders, simply select where from using the selection box. If you order directly with a Hughes Trade office, they can arrange for your item(s) to be sent to any of our company branches.
To find out everything you need to know about deliveries including information about faulty items and installation, visit our dedicated deliveries page
here
.
Reasons to shop with us
Open your account with
Hughes Trade
for exclusive prices
We recycle responsibly and refurb products to be more
eco friendly.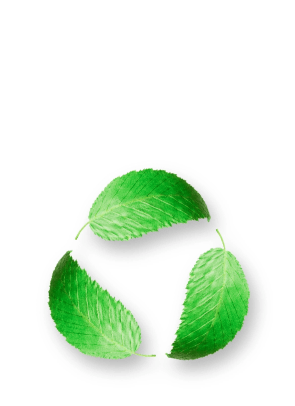 Free repairs & low monthly outlay with 
Business Rental
Free Delivery
on all orders over £450+VAT
Bulk discounts 
special trade offers & contract pricing