How to Guide
Welcome to the Hughes Trade website and thank you for your continued support. We have put together a small guide on how to navigate through the site. However, if you have any issues or queries, please do not hesitate to contact us or use our Live Chat service to get in touch - we're always happy to help.
Getting started - the basics
You will need to login to view your account details and trade prices. If you are not logged in and try to order or place items into your basket, this will only create a QUOTE. You can get to the login area using the Login button at the top of every page, or by clicking here.
Read on for our quick tips on how to place your orders, or you can download our comprehensive PDF guide via the following link:
Download the Online Ordering Guide
Placing an order
Once you have added any items to your basket, you can select Delivery or Click and Collect. To complete a purchase a reference is required (if you don't use official purchase order numbers it can be a date or unique customer identifier like the house number and road name). The system will not allow any duplicated references.

Select the delivery address from the drop-down choices available, or create an address as shown below (selected accounts only). If creating an address please ensure you click the orange 'create address' box.

Select CHECKOUT to complete the order with payment (cash accounts) or Invoice (credit accounts).
My Account Area
The 'My Account' area is available at the top of the website. Once you access this area, you can navigate through to access your online account
Overview - This gives you a brief overview of your account.

Statistic - Here you can see a view of your spend by Week, Month or Year applying the filters to suit your requirements. This information can then be exported into CSV or XLS files for your records. It's a handy tool to have if you want a visual overview of your spending with us.

Orders & Invoices – Use this area to view Orders Awaiting Approval (if relevant), Pending Orders, Settled Orders / invoices and Outstanding Invoices by clicking the drop-down arrows next to Pending orders.

Order Lists - This feature can be used to create a list of products for you or your web login users to select from and set budgets. For example a Budget, middle and top range of products
Fastorder – This feature can be used when you know the model number that you wish to purchase but don't want to have to travel through the whole site. Brilliant for customers who regularly order the same items. You can add any product by typing the first three or more letters of the model number or you can import a list using a CSV, XLS or XLSX file.

Product Numbers – If you have your own SKU codes you can save them here against our product codes. Perhaps you have a range of goods you use for particular customers so could label these to match ie John's washer attached to BCH-WAN28081GB.

Ordered Products - Gives you an overview of previously ordered products.
FAQs
Our most frequently asked questions are answered below. For any other queries please call us on 0345 877 8998. We will do our best to assist you but some issues are out of our control and need to be reported to our dedicated IT team.
At present you are unable to input your own additional users to prevent any malicious or fraudulent activity on the account. Therefore, should you wish to add anymore users please email the full name and email address along with your account name and postcode to
accounts@hughestrade.co.uk
Our statement run is the 1st or as close to of every month. Should you require a current statement at anytime please email your account number and name to
accounts@hughestrade.co.uk
.
Reasons to shop with us
Open your account with
Hughes Trade
for exclusive prices
We recycle responsibly and refurb products to be more
eco friendly.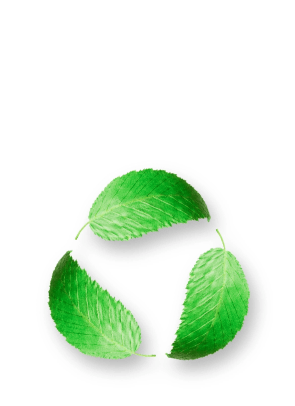 Free repairs & low monthly outlay with 
Business Rental
Free Delivery
on all orders over £450+VAT
Bulk discounts 
special trade offers & contract pricing