Tech to reduce your energy costs
Are you looking for ways to reduce your energy bills and shrink your carbon footprint? We're here to help with energy efficient products, tips and advice to help you save money and the planet too!
Saving energy & the environment together
Helping you find appliances that are loaded with eco friendly features to reduce your energy bills

Save Energy

We have a wide range of efficient appliances to reduce energy and consumption. Keep an eye out for the YourEko Energy Savings Calculator on our appliance pages to view the most efficient models.
Save Water
Many new washing machines and dishwashers have an 'eco' setting that uses less water and energy. These settings help to reduce your energy bills and carbon footprint too.
Reduce Waste

The UK throws away around 9.5 million tonnes of food waste per year! Many Fridge Freezers have clever features to keep food fresher for longer, and reduce waste to save you money.
Recycle Responsibly

You may be done with your old appliance, but chances are that it can be recycled responsibly! Choose to recycle your old machine and divert electronic waste from landfill with us!
Find out more on our blog
Check out our blog for the latest Hughes' news, product reviews and prize draws all in one place. Whether you need to learn more on the new energy rating scale or want to take a look at our energy saving tips, it's well worth a visit!
Introducing Hughes Hacks!
We know that saving energy is on everyone's mind at the moment. Have a look through our FAQs where we answer key questions to help reduce your energy usage! You can also follow us on on social media to view our latest #HughesHacks.

Try to reduce the number of wash cycles you do each week and limit doing a wash to when the drum is full. This could save around £19 a year for newer machines and much more for older models. Washing your clothes at a lower temperature can also save you around £54 a year with 30 degrees being an adequate temperature for most wash loads. With this in mind, and if you're in the market for a new laundry appliance, it may be worth buying a model with a bigger drum if you regularly do multiple loads per week. Many machines also come with an eco-mode which will help minimise the impact on the planet as well as protect your bank balance.
It's hard to say how much you could save by switching off devices at the plug rather than leaving them on standby, however it's worth noting that devices made after 2013 can't use more than 0.5 watts while in standby mode according to EU law. To put this in context, a TV left on standby mode for 20 hours of the day is estimated to cost just £1.24 a year during this time (excluding watch time).
Keep your bills low and save water by using a machine with a specialist 'eco' setting. These washing machine and dishwasher programmes often accomplish this by using a lower speed and heat without compromising on results. Often a longer cycle, they can use less energy in some cases than even a rapid/short cycle, saving you even more money on your bills. With up to 90% of washing machine energy used to heat the water, a lower temperature eco-wash can save you up to 59% although it's worth noting that these may not be a good alternative when dealing with a particularly dirty wash load.
Get your money's worth with every dishwasher cycle by waiting till it's full before putting on a load. This is not just a more energy efficient approach but can also help you reduce the use of your machine by at least one cycle a week saving you around £27 a year.
Microwaves are often a good, more energy efficient alternative to ovens when possible as they only heat the food as opposed to the whole oven cavity. For example, it is estimated that cooking a jacket potato in the microwave takes up just 25% of the energy you would use compared to cooking it more traditionally in an oven.
Using slow cookers rather than the traditional cooker can create big savings as they use around the same amount of energy as a light bulb. To put this in perspective, an average slow cooker uses just 225 watts of energy compared to the 2,000 watts of a cooker. This makes it a great addition to the kitchen if you can spare the counter space!
Although only a small saving, you can save up to £16 a year by only heating what you use and save energy in the process.
To find out the cost to run your appliance, find its wattage, divide by 1,000 to find the kWh (Kilowatt Per Hour) and times this by how much you pay for your energy. Wattage / 1,000 = kWh x cost you pay for energy per kWh = total cost Please note that the majority of appliances don't run at full power all of the time but this can provide a rough guide.
Sources:- Dishwasher water usage & Heat Pump Dryers energy usage: Which? (October 2022); Microwave & Air Fryer cost per day: utilita.co.uk. All energy usage data is based on Energy Saving Trust Infact Report (September 2019 / June 2021) and Utilita's Review of the Energy Cost of Cooking (September 2022). All energy costs are based on the Government's Energy Price Guarantee (September 2022). Savings may vary as many factors will be important in determining your actual savings. Air Fryer 80% less energy when compared to an electric cooker.
Reasons to shop with us
Shop Live
and talk to our experts in-store via one way video call
We recycle responsibly and refurb products to be more
eco friendly.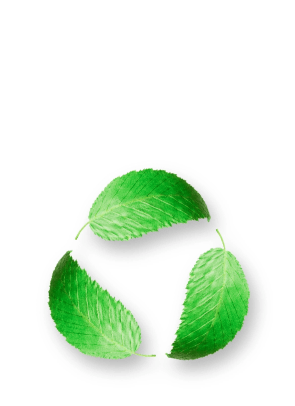 Free Delivery
  on 1000s of products with flexible slots to suit you.
Our customers love us! We're
Rated Excellent
on Trustpilot.
We'll
price match
competitors so you'll always get the best deal.