Delivery Options
Know that your new appliance is in safe hands with us! Whether it's delivered by one of our Hughes Vans or by one of our trusted couriers, we'll make all of the delivery arrangements so that you don't have to. With 1000s of items available with free delivery, just pick the date that best suits your busy schedule and relax while we handle the rest.


Small Appliances
Including everything from coffee machines and kettles to vacuum cleaners and audio equipment, these items aren't hard to get through your home.
| | |
| --- | --- |
| Orders under £50 | £3.99 |
| Orders over £50 | FREE |
Large Appliances
The items you can't live without. This includes all freestanding and built-in kitchen and laundry appliances. This excludes hobs which are delivered for free.
| | |
| --- | --- |
| Orders under £400 | £19.99 |
| Orders over £400 | FREE |
| All Hobs | FREE |
Televisions
Whether you're in the market for a 24" full HD TV or an impressive 98" QLED display, we have you covered with free delivery on your latest upgrade.
American Style Fridge Freezers
We want to make your delivery experience as smooth as possible. If you're planning on ordering an American Style Fridge Freezer, please visit our dedicated page 
here
to find all the important information you need to know before ordering.
Our Couriers
We know that you can't wait for your new appliance, so we'll always try to deliver as soon as possible. While some items may be delivered straight from the manufacturer via their chosen courier, we work closely with DPD, Amazon Shipping, Arrow XL and APC to ensure that your new tech is given the ultimate care while it makes its way to you.

As part of this service, they will contact you either the evening before or morning of your chosen delivery date with a time slot. This will be via text or email (depending on what details are provided) so keep an eye out for updates!
How to track your delivery
Delivery Dates
We want your delivery to be as smooth as possible, with the choice of several delivery dates to pick when best suits you. If we are unable to make the delivery on your chosen date, we will contact you with the next possible alternative.

In some areas of the UK, deliveries could take longer but don't worry! We will contact you if your order is affected and will dispatch it as soon as possible with a link to rebook your delivery sent from our courier partner Arrow XL. While most of our own deliveries take between 3 – 4 days, we aim to deliver all goods within seven working days (at the latest) so that you never have to wait too long. Please be advised that, although these dates and times are usually accurate, they are not guaranteed and we do not accept claims for any losses occurring consequential or otherwise.
If an item is not in stock and planned to be delivered directly from the manufacturer, we will contact you and agree a preferred date. This initial delivery slot is subject to change and you may be contacted directly by the manufacturer themselves to book a date that better suits their van schedule.
Exceptions
Every delivery service has to have limits and ours is no exception.
To ensure that each of our customers receives the very best service, we have focused our delivery to the UK with the exception of some of the Scottish Highlands, the Channel Islands, Isle of Man and Northern Ireland. This also does not include international orders.
To ensure that your delivery can go off without a hitch, we have included a postcode checker on every product page as well as at the checkout. This is subject to stock availability and courier limitations so it may vary between products.
Please be aware that the postcode checker is unable to provide an accurate estimate for Arrow's delivery services to Out of Area (OOA) locations. This includes the Channel Islands, Eire, Isles of Scilly, Scottish Grampian & Highlands as well as Scottish Offshore. These deliveries or collections are organised with the customer once the order has arrived at the nearest delivery depot and can take up to 10 working days.
We are also unable to deliver to storage locations and any orders to these destinations will be cancelled.



Delivery-Based Services, Such As Appliance Installation & Disposal
Switch up your appliances with minimal stress thanks to our installation and disposal services. Available for many of our freestanding kitchen appliances, this includes everything from fridges and freezers to washing machines. In some cases, we can even disconnect your old model, however these all include a small additional fee. Just select these options at the checkout or by contacting us on
0371 231 3113
and rest easy knowing that we've got it all under control.
Please be aware that this service does not include the W.E.E.E disposal of your old appliance and that disconnection services are available on a like-for-like basis with the appliance being booked for delivery. To help us make sure that everything will go smoothly, please ensure that all fixtures and fittings are in good working order (ie. no seized taps) or this service may fail. If we are not disconnecting your appliance for you, we ask that you ensure that the old appliance is disconnected and in a fit state to be taken away by us before we arrive. Any built-in appliance would also need to be fully disconnected and removed from the housing. For example, a refrigeration appliance would need to be unplugged, free of water & fully defrosted while a washing machine should be disconnected from all connections.
Please also do not order food (frozen or otherwise) to arrive the same day as the purchase of a Fridge or Freezer product. The appliance will need to have a period of time for gas inside the compressor to settle before it's switched on which can take 4+ hours. This may cause damage to the internal working of your product if it is not done. Once turned on, it can take 24 hours before it reaches the correct temperature. We will take no responsibility for any food bought on the day before this 24-hour period has passed.
Your safety is always our number one priority and, for this reason, all gas and dual fuel cookers should be disconnected by a Gas Safe Register approved engineer. In some instances, we may not be able to remove your old appliance if it is not ready to be taken away. If you think that there may be a problem with connecting or disconnecting any appliances, either before or after the delivery, please contact us as soon as possible to avoid any inconvenience and costs. If installation is selected for any domestic appliances, this covers connection to adjacent services (in line with manufacture instructions) reachable with the supplied leads/pipes and will not include any hard wiring. If a jubilee clip is required, this will need to be purchased before the delivery date as the crew do not carry these on them.
Refusing Delivery
Make sure to check over your order as soon as it arrives for any shortages or damage before signing for your new item. This is your responsibility!
If you do notice any issues, please make note of this on the carrier's consignment paperwork however, if you are unhappy to accept the goods for any reason, please refuse the delivery and contact us on  
0371 231 3113
as soon as possible.

Any shortages or damage must be reported to us within 48hrs of you taking the delivery. If this is not done, we are unable to take the matter up with the delivery company.
Fraud Prevention & Security
To protect both our business and our customers, we reserve the right to refuse the delivery if we believe the address is not secure. Examples of this include: PO Boxes, communal postal and freight forwarding addresses. If this affects your order, we'll be sure to let you know as soon as possible. We've also put extra precautions in place to ensure that our customers are protected from online fraud.

As part of this, you may be contacted via phone call before your delivery date for extra security checks. If we can't reach you, we may place orders temporarily on hold, so please make sure that a suitable telephone number(s) is provided.
Local Delivery Services
We offer several different home installation and set-up services for local Hughes customers; so you can tailor the package to exactly what you need. We provide different levels of set-up to ensure that your new product is safely and correctly installed and ready to go. We carry out these services in your home at the time your product is delivered, meaning that as soon as we leave you can fully use your product. Leave the worry of installation and set up to us and enjoy all the amazing technology Hughes has available! To find out if your delivery can happen on our local Hughes service please call 
0371 231 3113
. We are proud of our local roots and have also carried out installations for professional footballers, local businesses and national hotel chains. We have even completed extensive trade installations at the Commonwealth Games and at our London Olympic games.


✓ Our delivery team will deliver to a room of your choice.
✓ Carefully unpack your item and remove the packaging.
✓ Professionally install your item including reversing refrigeration doors.
For the safety of our hardworking delivery team, bulky appliance deliveries or collections will only be made to ground floor locations and appliances must not travel up/down more than 3 stairs. Unfortunately, we can't remove your doorframes, windows or make any amendments to your home to get a bulky item in but we will, where possible, remove doors and parts from the appliances so that it will fit through your property.
WEEE (Waste Electrical and Electronic Equipment)
When purchasing online, if the remove and recycle service is available you can select it from the additional service options once you have added the item to your basket. Prior to delivery, please ensure your old appliance is fully disconnected, fully defrosted and free from any water, for a built-in appliance this would also need to be removed from the housing. Gas/dual fuel/electric cookers will need to be fully disconnected, if your appliance is gas this will need to be disconnected by a Gas Safe Register approved engineer prior to delivery. We would not be able to remove any appliance that is still installed, the charge paid for removal would still apply as the crew has been dedicated this time to remove your appliance. If you think there may be a problem with disconnecting any appliances, please contact us at the earliest opportunity to avoid any inconvenience and incurred costs. Our phone number is 0371 231 3113. Please note the remove and recycle service is like for like, if ordering a washing machine, it would be a washing machine we can remove and recycle. Please note an American fridge freezer is not classed as like for like with a standard fridge freezer.
Reasons to shop with us
Shop Live
and talk to our experts in-store via one way video call
We recycle responsibly and refurb products to be more
eco friendly.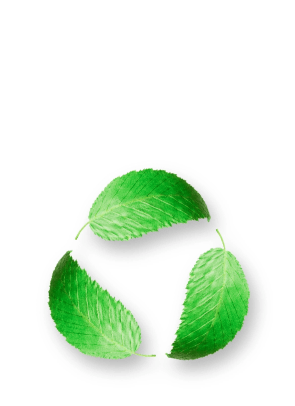 Free Delivery
  on 1000s of products with flexible slots to suit you.
Our customers love us! We're
Rated Excellent
on Trustpilot.
We'll
price match
competitors so you'll always get the best deal.